Next Generation Vitamix Blender - Certified Reconditioned
The Oral Cancer Foundation has an exclusive relationship with Vitamix and we will match or beat the price they have on their website. T

o order your refurbished or new Vitamix, you will need to call OCF directly (

949-723-4400

) and place the order on the phone. There are pricing variables that the store software cannot handle. Your Vitamix will be shipped within 24 hours directly from Vitamix so that they will have all of your information for any future warranty needs. 



Thank you for understanding.
**These machines are the ideal blenders for creating PEG tube compatible blends.**
Label may reflect the following G-Series machines: Professional Series® 300, 7500, or Creations Elite
Create smoothies, hot soups, and frozen drinks in a single machine
Compact, 64-ounce container is designed to fit under most kitchen cabinets
Includes full-color, hardbound cookbook with hundreds of chef-tested recipes
Your machine is designed and built for outstanding performance and unsurpassed durability. When purchasing a Vitamix, you'll enjoy:
Easy-to-use equipment paired with extreme versatility
The ability to chop, cream, blend, heat, grind, churn, and more with a single machine
Quick and easy self-cleaning with a drop of dish soap and warm water; just run on High for 30 seconds
5-year full warranty
Ongoing recipe ideas and community support
In the Box:
The Simply Fresh cookbook package is a full-color, hard-bound book that contains hundreds of recipes.
The Getting Started guide contains introductory recipes and techniques chosen by our culinary team to help familiarize you with your new Vitamix machine.
As part of your cookbook package, you'll receive Getting Started, a tutorial DVD illustrating all the basics.
The Tamper is included to help you process thick mixtures like peanut butter and frozen desserts. It fits securely into the 64-ounce container with a special collar designed to prevent it from hitting the blades.
Vitamix Performance
Just like a brand new model, Vitamix Certified Reconditioned machines simplify meal preparation with natural, whole-food ingredients, making a variety of smoothies, hot soups, frozen desserts, even pizza dough.
All Certified Reconditioned machines have been built and reconditioned by hand in the U.S.A.
Maximum Value
In an effort to extend the greatest savings to you, Vitamix has streamlined its Certified Reconditioned product offering, grouping machines with like functionalities together, regardless of their original product names. This is why the name on reconditioned blenders' faceplates will vary. Vitamix guarantees the same quality and durability for every machine, regardless of its original name or product series.
Lifelong Relationship
When you purchase any Vitamix product, new or reconditioned, we look forward to walking with you throughout your culinary journey. We offer free, unlimited customer support for the entire life of your machine. With first-class service representatives, a corporate chef creating hundreds of delicious recipes, and thousands of Vitamix enthusiasts on our social networks, we have a fantastic team of people who are committed to helping you enjoy your Vitamix machine for years to come.
Warranty
With an enduring commitment to quality and durability, the Certified Reconditioned Series offers first-class blending performance at a fraction of the price. All Vitamix Certified Reconditioned machines have been meticulously inspected, tested and serviced to provide years of worry-free enjoyment.
Five-Year Warranty
Vitamix is proud to stand behind the unmatched durability of its machines with exceptional warranty coverage, including all parts, performance and labor for five full years. If any part of your machine needs to be repaired or replaced during that time, we will take care of it at no charge, including two-way shipping.
A 3-year Extended Warranty is also available for Certified Reconditioned machines.
No Risk Guarantee
We are so certain that you will see the value and benefits of using your Vitamix machine each day, that we are happy to offer a risk-free, 30-day, in-home trial—the same guarantee that comes with new Vitamix models. If you are not completely satisfied and don't find Vitamix to meet your expectations, simply return it within 30 days for a full refund—we will even pay for return shipping. Vitamix stands behind its products and our commitment to your satisfaction is our top priority. If you wish to return a product within the 30-day trial period, contact Customer Service for a return authorization number.
Share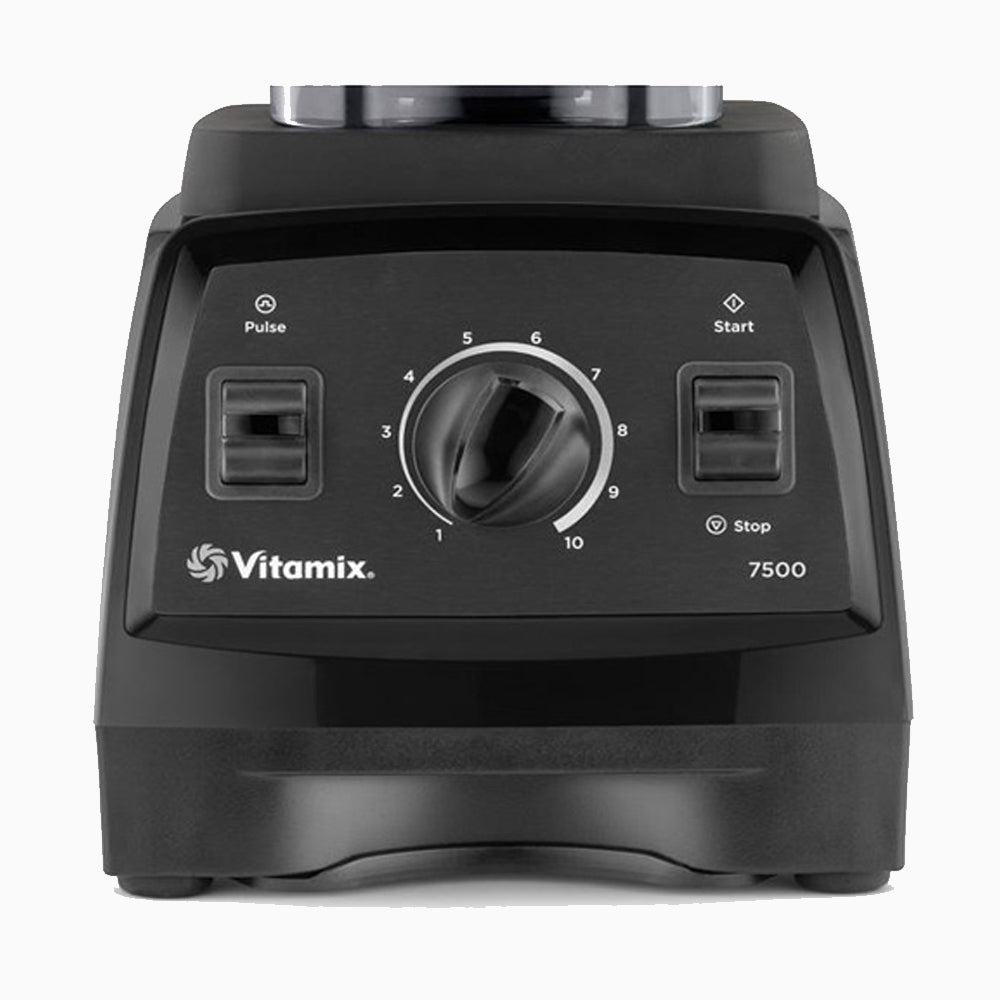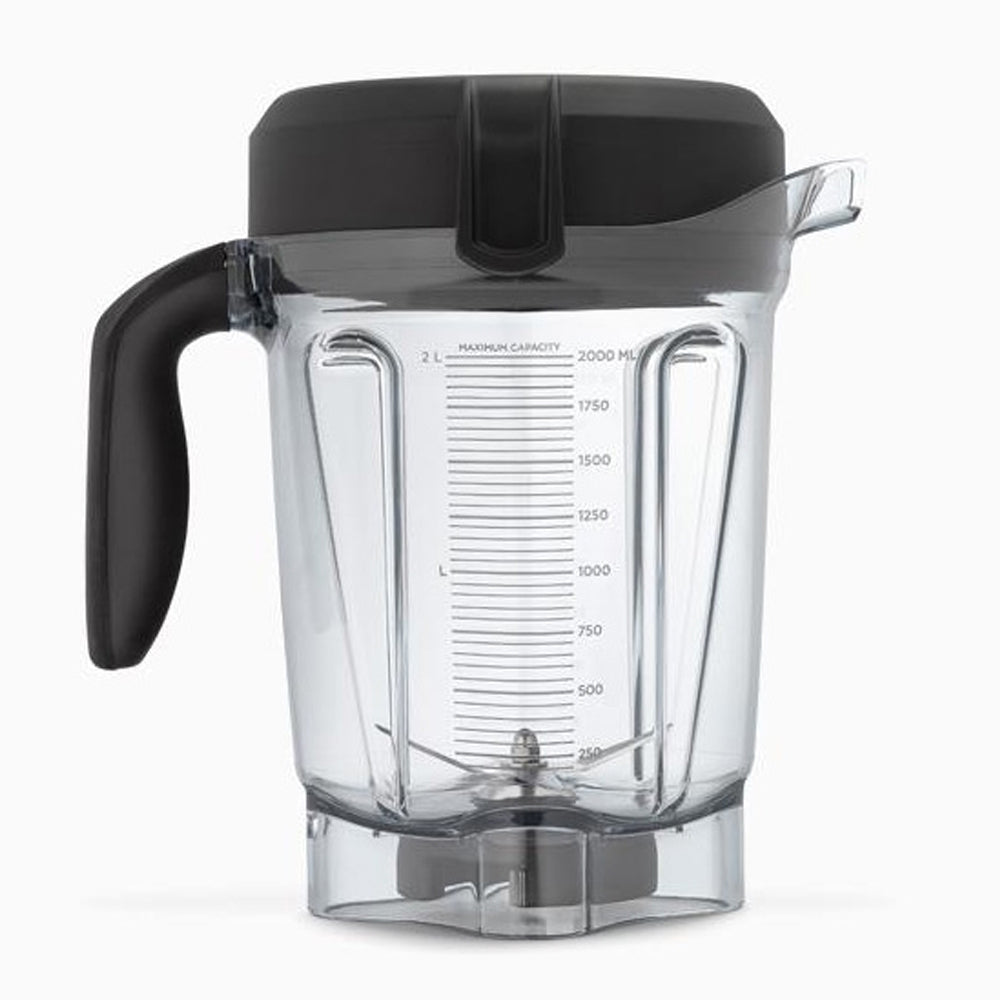 Looking to Donate?
OCF funds life-saving research and work that elucidates mechanisms for early discovery and furthers disease understanding. We provide direct peer to peer support for oral cancer patients and their caregivers.
Donate Today!